Production programme České Budějovice
Czech product
already more than 10 million m2 produced in České Budějovice. Delivery within 14 days after ordering.
Best quality steel
from the best EU suppliers; also for internal use we supply S320 steel with zinc coating Z275 or ZM120 as standard.
Prodution certificates
since 2012 we have been certified to EN 1090-1:2009 and ISO 9001:2009
Environmentally friendly operation
we are getting closer to a zero CO2 production balance by increasing the proportion of "green steel" purchased and processing it using our own electricity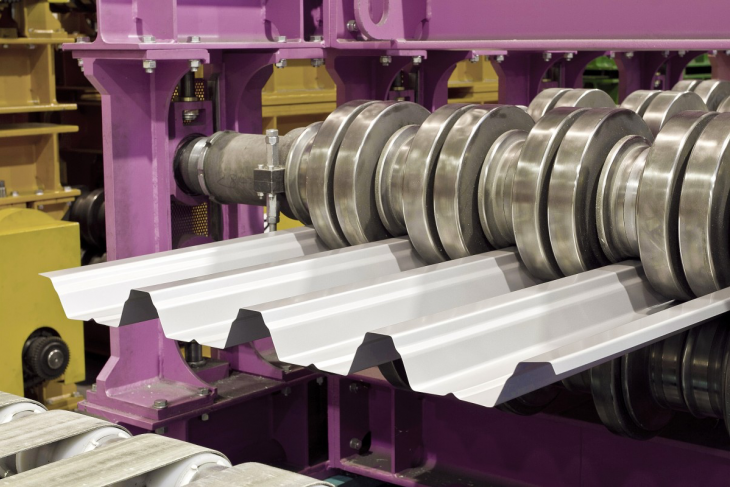 CB Profil a.s.
We are a purely Czech company that has been active in the production of trapezoidal sheets and edging profiles since 2006.
Each trapezoidal sheet is produced in a new production hall with a fully automated sheet profiling production line. The second area is the production of edge profiles on newest EHT bending presses with automatic bombing, which guarantees absolute precision of the bending of the sheet along the entire length.
More about the company
Assembly instructions
Technological procedure
pdf (3.38 MB)
Instructions for ordering, receiving, folding, storing, assembling, repairing and cleaning materials
Download PDF
Catalogue in PDF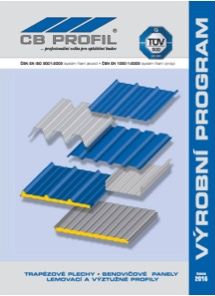 Contact us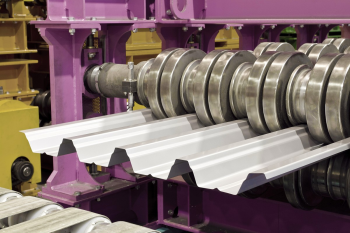 CB Profil a.s.
Křižíkova 1762
370 01 České Budějovice
Česká republika